This is - Md. Fuad Bin Shams
Super-Advanced SEO Expert in Bangladesh
If you want to be the best answer to the question your potential customers are typing on search engines, then here I am to help you achieve just that!
Am I the best SEO expert in Bangladesh?
Like everybody else, I also consider myself to be the best SEO expert in Bangladesh. But why should you believe my claim? 
Who will decide who is the best unless you personally review every SEO expert profile in Bangladesh? And how are you gonna do it? 
Here I've got a different approach to solve this problem. This way, you can at least avoid those who will lead to a Google penalty for your website. Then it's up to you to select who stands out from the crowd.
That is, simply ask your SEO vendor straight to their face how they acquire backlinks for their SEO clients. YES, this is very important! because that's where all SEO specialists expose their true colors! 
They primarily buy links, create profile backlinks, generate links from social bookmarking sites, directory sites, blog comments, forums, web2.0, and set up PBN, all of which are harmful to your site.
So do you really want to put your website at risk by having it optimized by someone who is not competent enough? I don't think so! So why don't you hire me instead? 🤔
Incredible seller!! The best experience I have ever had on
Fiverr
. He was incredibly thorough, patient and understanding with me. Hire him with confidence and watch your site rise in the rankings!!!
Complete SEO Audit and Competitor Analysis
Niche Research & Keyword Research
On Page SEO, Intent Optimization
SEO Copywriting & SEO Content Writing
Off Page SEO: Content Marketing for Backlinks and Traffic
WordPress Installation and Elementor Page Design (Optional)
SEO Courses That I Completed
SEO is not a Joke! An SEO expert must finish extensive training before starting on any SEO project. The courses I took to become a competent, knowledgeable and skilled SEO specialist in Bangladesh are listed below- 
Yoast SEO for Beginners (Yoast Academy)
Content Marketing and SEO Fundamental Exam (Semrush Academy)
SEO Training Course by Moz (Udemy)
SEO Essential Certification (Moz Academy)
Content-Led SEO by Brian Dean ( Semrush Academy)
These are industry-standard SEO courses that are widely recognized and accepted around the world.
Top 5 Useful Benefits of Hiring an SEO expert in Bangladesh
Bangladeshi SEO experts are comparatively more affordable than most of our western counterparts. 
We prefer working manually because we do not rely solely on tools that frequently provide inaccurate data. Therefore, it opens the door to better ranking opportunities for you, which leads to increased sales and profit.
Our goal is to help your business make more money by getting more sales. We take our work seriously, so we'd rather help you than take a lot of money from you, unless one of us is a scammer or doesn't know what they're doing.
We are committed to long-term partnerships that help both of us to generate profits for the foreseeable future.
Each SEO expert in Bangladesh works as a freelancer in most cases. So, unlike SEO agencies that hire mediocre freelancers to complete a project without proper supervision on all projects, we devote more time to a single project.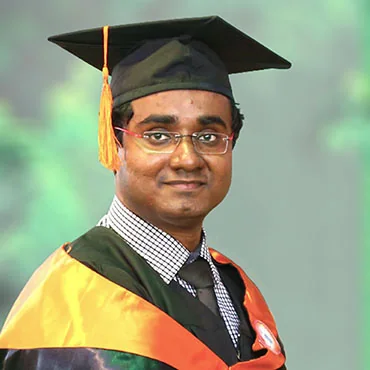 About Me: My Experiences & Educational Background
Hi, I'm Md. Fuad Bin Shams, I've been a professional white hat SEO expert in Bangladesh since 2021. So far, I've successfully completed over ten SEO projects. They're all on the first page of Google for multiple keywords.
I was born on 23rd January 1989 in Dhaka, Bangladesh. I completed my BBA, PGDHRM, and MBA from United International University.
I briefly worked for a multinational company as an HR Officer. Now I work full-time as a freelancer and have completed several SEO courses to be competent in this area.
I chose this field as a career not because I had to, but because I am passionate about SEO and believe I can use my passion to help you grow your business by increasing your online exposure.